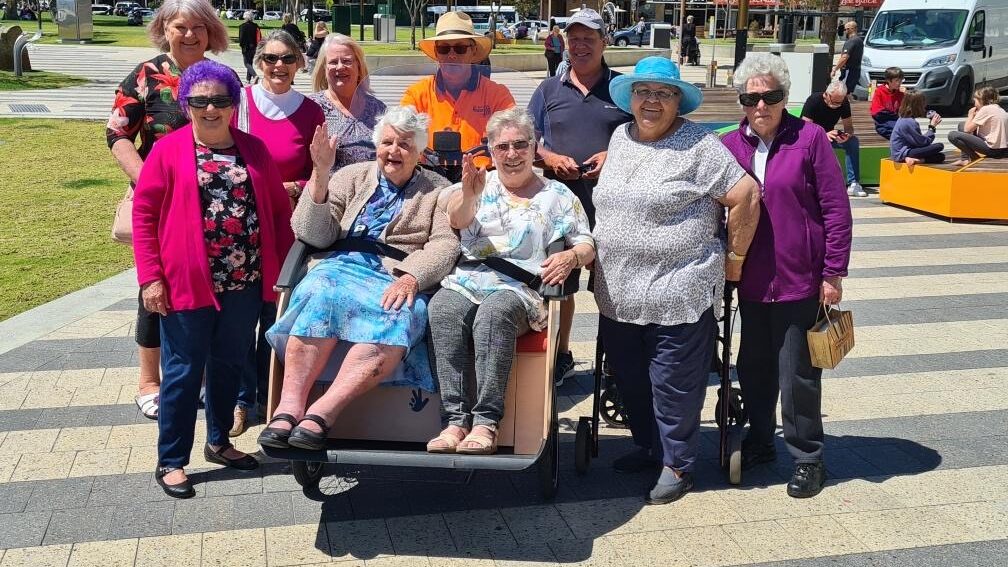 Our latest adventure for the Friday morning outing group was down to the Rockingham Foreshore.
The weather was amazing and Greendale Centre patrons were in the highest of spirits.
First stop was Sunsets Café for morning tea, Sunsets service, cakes and coffee were just delightful. Then patrons game enough spent time exploring the beautiful bike trail of the Rockingham foreshore.
This is an organisation run by volunteers who give up their time to cycle senior groups around in comfort and style. We must give the volunteers and the organisation a big Greendale Centre thank you for taking the time to put a smile on the faces of our wonderful Greendale Centre patrons.
None of these trips would be possible without Mal our bus driver and Marj our wonderful volunteer, their kindness and support make these outings all the more complete.
For more information on our outings and events, see our events page HERE or call the Greendale Centre on 9399 5393