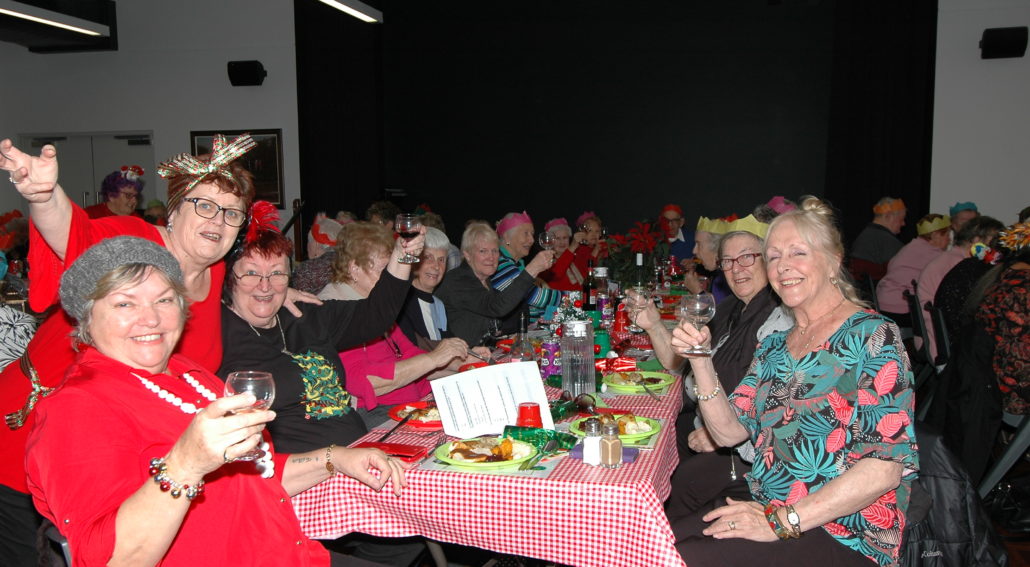 The Greendale Community Centre is famous for being "The Fun Centre" of Armadale. The Christmas in July luncheon was no exception with 72 Guests attending the event and enjoying every minute of the luncheon.
Our volunteers beautifully decorated the Centre in all things festive, and there was music, and a Christmas special on the big screen to entertain the guests.
There was a traditional Christmas luncheon with all the trimmings followed by Christmas pudding and custard, or pavlova. A glass of wine on arrival is always a special touch and an assortment of cool drinks on each table.
There were raffles, lucky door prizes and a Christmas Quiz that was lots of fun for all.
Greendale Community Centre, Coordinator Stacey Dowding thanked the wonderful work that all volunteers do at such a large event and the Kitchen staff from Cater Care for providing a beautifully well presented 2 course meal.
The Greendale Centre would like to thank all our participants and especially those other local organizations that make the effort to attend our events.